LONDON: Britain's economy shrank by a record 20.4% in April from March as the country spent the month in a tight coronavirus lockdown, official data showed on Friday in what is likely to be the low point of the slump before a long and slow recovery.
In the three months to April, gross domestic product contracted by 10.4% from the previous three-month-period, the Office for National Statistics also said.
A Reuters poll of economists had produced median forecasts for a monthly fa ..
The Office for National Statistics (ONS) said April's "historic" fall affected virtually all areas of activity, as large parts of the economy remained shut to battle the pandemic.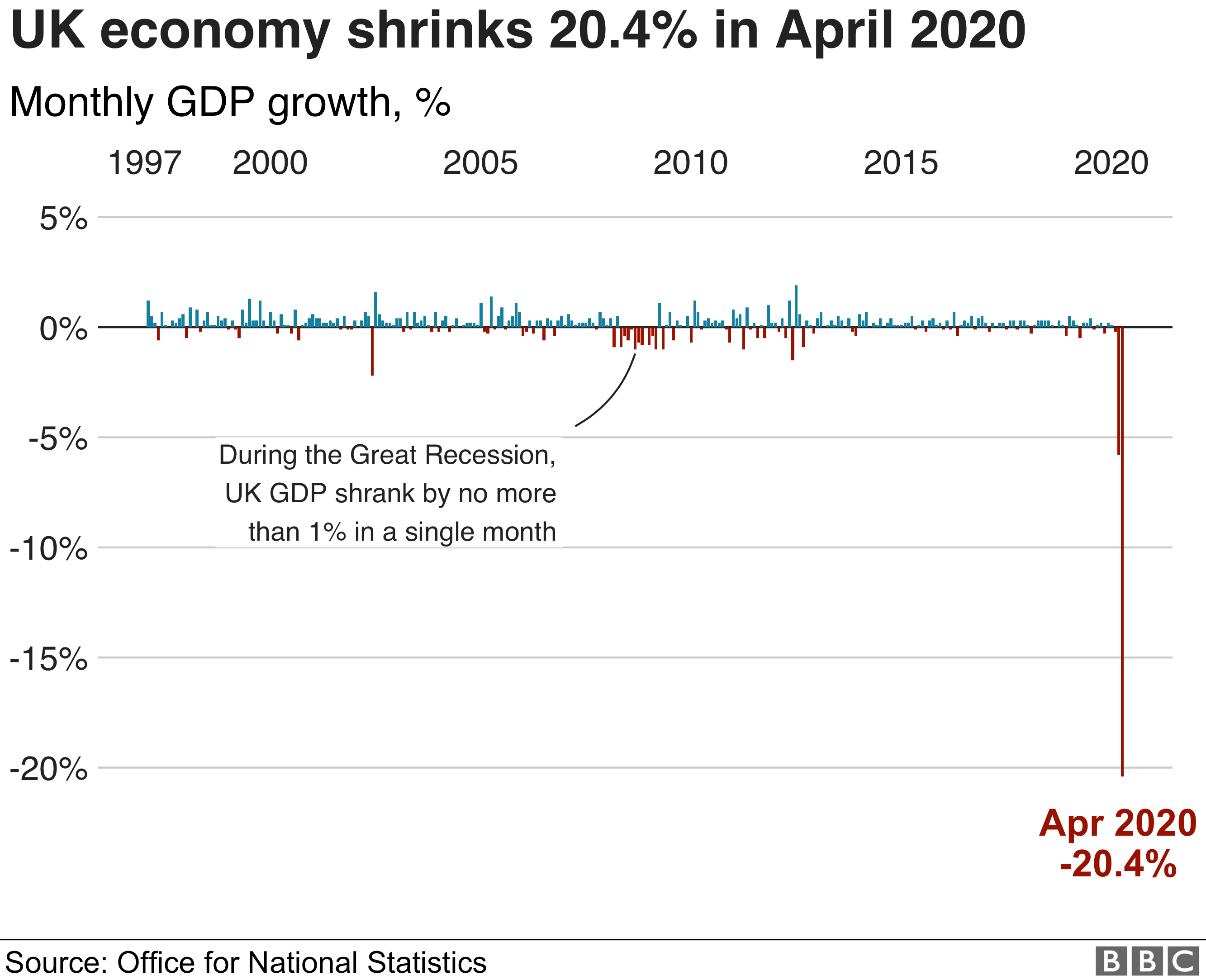 The contraction is three times greater than the decline seen during the whole of the 2008 to 2009 economic downturn.
But analysts said April was likely to be the worst month, as the government began easing the lockdown in May.